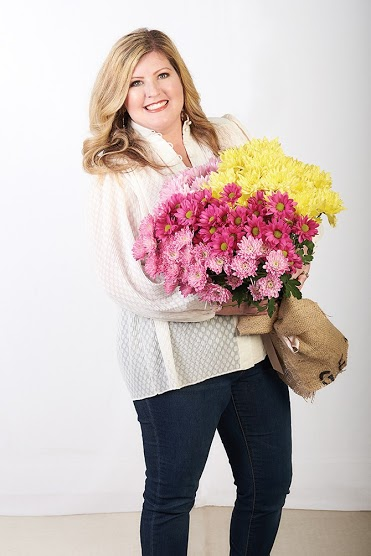 Hope for Hadley Jo Project
Heather DeVore Lange was born and raised in Louisville, KY. Heather went to St Helen, Mother of Good Counsel (MGC) and then graduated from Sacred Heart in 1998. Heather graduated from the University of Kentucky in 2002 with her bachelor's in nursing and then from the University of Louisville in 2005 with her master's in nursing. She is a women's health nurse practitioner specializing in urogynecology and is currently practicing with University of Louisville Physicians.
Heather is married to Jason Lange of 17 years and they have three daughters, Hannah (15), Hadley Jo (6), and Heidi (1). Heather has another daughter (Ariel), a seizure alert service dog for Hadley Jo who suffers from epilepsy. Heather enjoys being involved, spending time with family, traveling to Disney and scrapbooking. She is also an active advocate for the Epilepsy Foundation of Kentuckiana raising epilepsy awareness and funding service dogs for other children with epilepsy through her HOPEFORHADLEYJO non profit project founded in 2018.
Designated Charity
Heather is raising money for Hope for Hadley Jo, which allows Epilepsy Foundation of Kentuckiana to help provide service dogs to children and adults who are impacted by drug resistant epilepsy. The purpose of the HOPEFORHADLEYJO project is to provide financial support in the purchase of a service dog that would provide greater independence and better quality of life for a child battling epilepsy in need. Seizure alert service dogs are trained to provide both physical and emotional support. Funding of the HOPEFORHADLEYJO project would allow Epilepsy Foundation of Kentuckiana to serve a number of children seeking a service dog who are impacted by drug resistant epilepsy, of which causes them to be at risk of suffering injuries from uncontrolled seizures, and even worse, sudden unexpected death in epilepsy (SUDEP). We are proud to be a non profit project and partnered with BeauxTied.com as well the Epilepsy Foundation of Kentuckiana. We have designed a "purple dog" bow tie that is exquisite and fashionable where 100% of the proceeds support our project (available for purchase online only). Please support our project and help us save one life at a time!